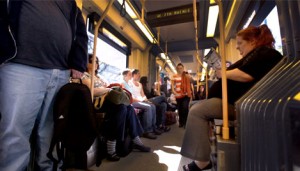 This is the place to find the latest news on the CRC light rail tolling project.  We will add news and updates as the drama unfolds week by week.  Here's the latest:
Organizations that use taxpayer funds to lobby for the CRC Light Rail boondoggle are being defunded.
More than 80% of the precincts who voted in the November election said No to Light Rail and replaced the pro-light rail commissioner with a new Clark County Commissioner.  On January 16, 2013, the newly constituted Clark County Commissioners held up $200,000 from being given to the CREDC due to their use taxpayer funds to lobby for the CRC Light Rail tolling boondoggle.  Read more here.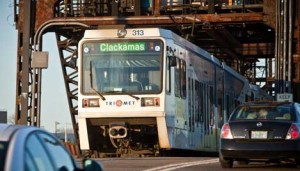 C-Tran snubs voters December 11:
On December 11, the C-Tran Board voted to ignore the election results and continue to rush full speed ahead on the CRC Light Rail Tolling Boondoggle and Bus Rapid Transit anyway.  In violation of a standing C-Tran Board policy, C-Tran has full time staff working in the CRC office to push light rail anyway. The strongest proponents include:
Vancouver Mayor Tim Leavitt
Vancouver City Council member Larry Smith
Vancouver City Council member Bart Hansen
La Center Mayor Jim Irish (also representing Richfield)
Clark County Commissioner Steve Stuart
and
Clark County Commissioner Marc Boldt (defeated in November by 83% of precincts)
Since then, Battle Ground City Council member Bill Ganley (also representing Yacolt) has expressed regret for supporting the CRC Light Rail boondoggle.
Better, Cheaper, Faster: Transportation experts John Charles, Gerard Mildner, Ph.D and Michael Ennis reveal key facts about Portland's Light rail system, saying "Anything that Light Rail can do, bus service can do better, cheaper and faster."  Video part 1, part 2, and part 3.
Highlights Video: Tiffany Couch explains the numbers game here.
No legal way around voter approval:
Now that voters rejected Light Rail funding again by defeating Proposition One in the 2012 General Election, the proponents are ignoring that vote and planning on moving ahead with the project anyway and funding light rail without a vote.
Their "plan B" is an attempt to violate state law.  The High Capacity Transit Act (RCW 81.104) clearly requires voter approval to authorize funds for planning, operation and maintenance of high capacity transit including Bus Rapid Transit (BRT) and Light Rail (LRT).  That law states 34 times, that voter approval is required for funding.
Here are a few excerpts from that law:
RCW 81.104.030 Voter approval:
"shall seek voter approval"
"such voter approval shall be required"
RCW 81.104.140 Dedicated funding sources:
"but only upon approval of the voters"
"following voter-approved local option funding sources"
"voter-approved local option revenue"
"shall be subject to voter approval"
Malfeasance definition: Intentional conduct that is wrongful or unlawful, especially by officials or public employees. Malfeasance is at a higher level of wrongdoing than nonfeasance (failure to act where there was a duty to act) or misfeasance (conduct that is lawful but inappropriate).
The Clark County Commissioners have directed legal counsel to provide a written statement to provide clear understanding of that law.  We will publish that opinion when it is available, which should be before the end of November.
Four reports call for a formal investigation:
Certified Public Accountant and Certified Fraud Examiner, Tiffany Couch, spent well over a year studying the CRC light rail tolling project and released four reports, each covering different categories of what appears to be state or federal law violations.  Ms. Couch concludes that a "further investigation by an agency of appropriate jurisdiction" is warranted.  Video clips of officials giving what appears to be false and misleading information to authorities are included.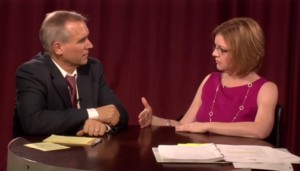 Report 1: State law violations
This report focuses on violating the Washington State Open Public Meetings Act and violations of Nation Environmental Policy Act (NEPA) law.  Internal documents indicate that the NEPA outcome was predetermined from the start, before public meetings began and that the outcome would be light rail advanced under the pretense of a bridge project while they planned to discourage public involvement.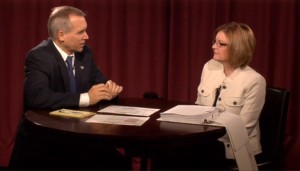 Report 2:Questionable accounting and contracting irregularities
This report focuses on questionable accounting and contracting irregularities as it relates to the CRC Light Rail Tolling project and their primary contractor, David Evans and Associates, Inc.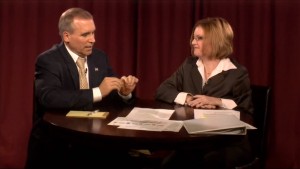 Report 3:False and misleading testimony
This report focuses on what appears to be false and misleading testimony by CRC Director Nancy Boyd and WSDOT Secretary Paula Hammond to the Oversight Officials as shown in the video clips. Until it became obvious that the committee members knew of the scheme, Boyd and Hammond appear to deny the plan to siphon off $50 million and use it for other highly inflated projects elsewhere.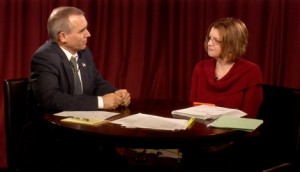 Report 4: The real cost of tolls and debt
This report shows the real cost of tolls and debt for the light rail tolling project to be substantially higher than we have been told. Video clips show officials rushing ahead to incur unprecedented debt with no funds to cover that debt except more debt and escalating tolls. Forensic Accountant Tiffany Couch shows us the numbers from the CRC documents.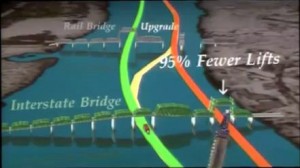 Simple 3rd Bridge Breakthrough for a fraction of the cost stands in sharp contrast to the CRC monstrosity.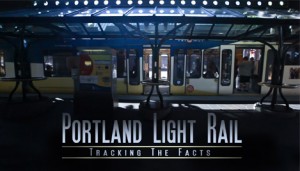 Three part video series shows anything that Light Rail
can do, bus service can do better, cheaper, faster.  See Video 1, Video 2, Video 3.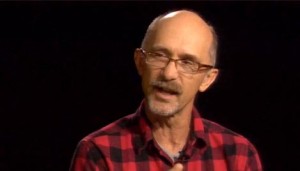 Light Rail Construction – The Tragic Story.
Michael W. Hurst shares how year-long Light Rail Construction drove him out of business.
The CRC Light Rail plans are to tear up 30 square blocks of downtown Vancouver for several years with no compensation for any of the business owners.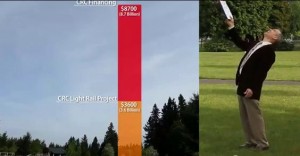 The Sky High cost of the CRC Light Rail Tolling project.


60 Years: Oregon Department of Transportation (ODOT) states the I-5 Bridge is in great shape for many decades to come.  ODOT has since removed their website to push for tearing down the bridge to build light rail.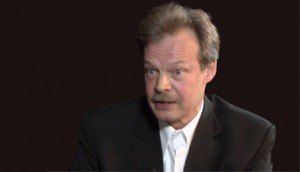 Kevin Peterson plan saves $1 billion, but is ignored by the CRC bureaucracy. Internal documents reveal that CRC decieved authorities.
Fundamental errors revealed by architect Kevin Peterson in CRC design.
The toll-free 192nd Avenue Bridge – The much smarter choice
$500 million hole: Oregon Treasurer reveals $500 million error in CRC tolling numbers.
Not True, Times Ten: Officials claims proven to be wildly wrong.
Train wreck: Unraveling the train wreck of the CRC Light Rail Tolling boondoggle.
The CRC gorilla in the front yard.
A Bridge Too Low: Coast Guard rejects CRC bridge height
Many other stories by Willamette Week
What elected officials are pushing the CRC Light Rail Tolling Project?
Jim Moeller, State Representative
Sharron Wyle, State Representative
Tim Leavitt, Vancouver Mayor, C-Tran Board member (campaigned against tolls)
Larry Smith, Vancouver City council member, C-Tran Board chairman
Bart Hansen, Vancouver City council member, C-Tran Board member
Jeanne Harris, Vancouver City council member
Jack Burkman, Vancouver City council member
Jim Irish, Mayor of La Center, C-Tran Board member
Steve Stuart, Clark County Commissioner, C-Tran Board member
What elected officials are opposing the CRC Light Rail Tolling Project?
Don Benton, State Senator
Paul Harris, State Representative
Tom Mielke, Clark County Commissioner, C-Tran Board member
David Madore, Clark County Commissioner, C-Tran Board member
Connie Jo Freeman, Washougal City Council, C-Tran Board member
Jeanne Stewart, Vancouver City council member
Bill Turlay, Vancouver City council member
What organizations are pushing the CRC Light Rail Tolling project?
The Columbian Newspaper
CREDC – Columbia River economic Development Council (#1 project, but their website hides it)
ICC – Identity Clark County (made up primarily of CRC contractors)
GVCC – Greater Vancouver Chamber of Commerce (board, but not members)