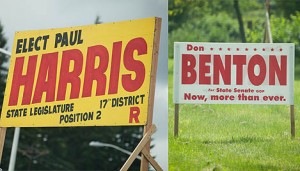 Senator Don Benton (R), Representative Paul Harris (R), and Candidate Julie Olson (R) invite and encourage community members to help kick off their campaigns for the 17th district of Washington State at the Team 17 Strawberry Cake Social open to the public on Wednesday, June 13, 2012 at Pacific Crest Plaza starting at 6:30 p.m with U.S. Congresswoman Jamie Herrera Beutler attending as a special guest.
Each candidate of Team 17 supports fiscal stability, job creation, and a fully-funded education system as key tenets for their campaigns. "The Democrat majority spent more money than the state actually had every single year before this one," said Benton, senate incumbent and a key member of a bipartisan senate team which broke the budget deadlock. "We have proven a philosophical majority exists for fiscal responsibility."
Harris, incumbent representative, emphasizes the need for new jobs. "We need to let people work in order to gain independence, self-respect, and dignity," he said. "Excessive regulation, taxation, and uncertainty has led to the lowest job growth Washington has seen in years."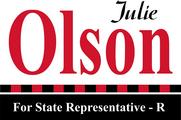 Olson, a candidate for the first position of district 17 currently serving as the president of the Ridgefield School District Board of Directors, points to the lack of a balanced budget and the need to properly fund education as pressing needs for the State, "As a mother, businesswoman, school board member, and voter, I have become increasingly concerned with the direction of government in Washington State," said Olson. "A commitment to giving our children the opportunity to succeed starts a commitment to funding the basics of education first in the budgeting process."
Community members interested in attending the campaign kickoff social should RSVP for tickets at a cost of $25 per person via email to elizabeth@votejulieolson.com or call (360) 546-1795. Pacific Crest Plaza is located at 601 SE 117th Ave. in Vancouver, Washington 98683.