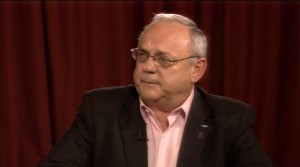 Podcast: Download (Duration: 42:27 — 58.3MB)
Tom Mielke provided the following text for his interview:
Tom Mielke prefers Republican Party
Tom Mielke, successful retired businessman of 18 years (employing 35 families) and 8-year State Representative, is running to be re-elected your County Commissioner. Tom has been the only voice for the people on the commission and on the C-TRAN board, fighting tolls and light rail while demanding a county-wide vote. Successful at reducing County regulations and business strangling fee structures, Tom realizes the urgent need for jobs in Clark County and is focused on economic development. Decorated Vietnam Combat Veteran, father & grandfather, Tom resides in rural Battle Ground.Voter tested and approved, Tom is again asking for your vote.
For more info:
Tom Mielke For County Commissioner
PO Box 2503
Battle Ground 98604
Phone: (360) 608-6201
Email: district18rep@msn.com
Website: www.TomMielke.com
---
COUV.COM has invited every candidate on Clark County ballots to share their views with voters in a free-flowing interview where candidates are free to talk about whatever they like.  In addition to that conversation, each candidate will wrap up each interview by speaking directly to voters as they see fit.
COUV.COM streams each interview live, including live audio before and after each interview so listeners can hear our pre-interview and post-interview conversations. It's our way of being transparent and welcoming open unfiltered access behind the scenes.
Although our invitation was extended to all candidates, some accepted and some declined.  If they do not appear on COUV.COM by October 15, it is because they declined to participate.
COUV.COM can publish submitted text from each candidate that participates.  However, we will not include text that talks negatively about another candidate.  We encourage positive issues-oriented messages.