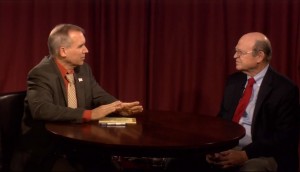 Jim Malinowski provided the following text for his interview:
I am running for Clark Public Utility District Commissioner because I, and others, believe at least one commissioner should have the technical background and experience to ask the right technical questions and to evaluate staff technical performance.
Clark PUD, by going off the Bonneville Power Administration system for all but about 1% of our power supply in the mid 1990s, caused our rates to go from among the lowest in the region to among the highest. We were lucky that we were able return to BPA for a little over half of our power supply in 2000. That transition cost the PUD rate payers over $100 million, a debt that was recently paid off.
Most of the remainder of our supply comes from the natural gas fired River Road Power Plant. River Road is a fine facility and well managed but the cost of power from that plant has ranged in recent years from a low of two times to over three times BPA rates. The PUD is operating in complex electric and natural gas markets and has chosen to shift from having BPA manage meeting their hour to hour load requirements to doing it themselves. Failure to manage these complex energy market operations well could cause unnecessary rate increases and rate volatility.
I graduated from Battle Ground High School, earned an electrical engineering bachelor's degree from Washington State University, a master's degree in electrical engineering from Texas A&M University and a master's degree in management from Stanford University. I worked for Pacific Gas and Electric company in San Francisco for 31 years including positions as Manager of Transmission Planning, Manager of Power Control and Assistant to the President. Since moving home I was recruited by Clark College to develop and teach in the Power Utilities Technology Program. I have the academic background and experience necessary to understand the complex technical issues facing our PUD and keep our rates stable and affordable.
Voters in the election have a clear choice between having a PUD commission with three commissioners with no technical background and a commission with one technically qualified commissioner. I urge you to vote for the committed and qualified candidate – Jim Malinowski
To learn more visit my website jim-malinowski.com.
---
COUV.COM has invited every candidate on Clark County ballots to share their views with voters in a free-flowing interview where candidates are free to talk about whatever they like.  In addition to that conversation, each candidate will wrap up each interview by speaking directly to voters as they see fit.
COUV.COM streams each interview live, including live audio before and after each interview so listeners can hear our pre-interview and post-interview conversations. It's our way of being transparent and welcoming open unfiltered access behind the scenes.
Although our invitation was extended to all candidates, some accepted and some declined.  If they do not appear on COUV.COM by October 15, it is because they declined to participate.
COUV.COM can publish submitted text from each candidate that participates.  However, we will not include text that talks negatively about another candidate.  We encourage positive issues-oriented messages.