Podcast: Download (Duration: 27:53 — 63.8MB)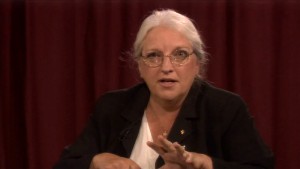 The information below comes from the voter's pamphlet for Clark County, Washington:
Our voices are not respected. I attend city and county meetings regularly and watch state issues. In 6 years our education budget doubled yet our State Supreme Court ruled we haven't properly funded it. Why? While actual dollars to education increased, its percentage of total revenue fell. We're losing: Freedom due to land and water use regulations; Money due to increased taxation for benefit of special interest; Lack of access to healthcare due to low Medicaid payments. The incumbent is suing us over our 2/3 majority vote to raise taxes. As your advocate, I won't sue you.
---
COUV.COM has invited every candidate on Clark County ballots to share their views with voters in a free-flowing interview where candidates are free to talk about whatever they like.  In addition to that conversation, each candidate will wrap up each interview by speaking directly to voters as they see fit.
COUV.COM streams each interview live, including live audio before and after each interview so listeners can hear our pre-interview and post-interview conversations. It's our way of being transparent and welcoming open unfiltered access behind the scenes.
Although our invitation was extended to all candidates, some accepted and some declined.  If they do not appear on COUV.COM by October 15, it is because they declined to participate.
COUV.COM can publish submitted text from each candidate that participates.  However, we will not include text that talks negatively about another candidate.  We encourage positive issues-oriented messages.