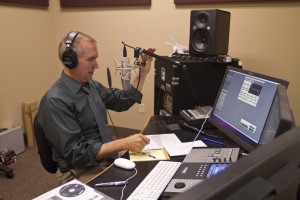 Podcast: Download (Duration: 17:02 — 7.8MB)
Rather than a video interview, we conducted a phone interview with Bill Finkbeiner. Bill published the following in our state voters pamphlet:
Elected Experience: Fourteen years in the State Legislature, including a term as Senate Majority Leader.
Other Professional Experience: Business owner, investing in sustainable real estate. Worked for five years at Microsoft (contractor 1995 – 2000) and helped start Washington's first online high school.
Education: M.B.A. University of Washington, B.A. Whitman College, Lake Washington High School.
Community Service: Bill and his wife Kristin are active in their community and their children's lives. Over the years, along with serving on boards of 4Culture, Kirkland Boys and Girls Club, and Cascade Land Conservancy, Bill has also coached his daughter's soccer team and helped his son's lacrosse club build new sports fields.
Statement: Bill Finkbeiner knows the gridlock and partisan bickering in our State's Capitol is unacceptable. As the Lieutenant Governor, Bill Finkbeiner will work with both political parties to encourage a more cooperative, less partisan, and less lobbyist-influenced government.
Bill Finkbeiner has the experience to succeed. He served 14 years in the Legislature, including a term as Senate Majority Leader, before returning to private business. Now, he's bringing his business and political experience forward to push change through the marbled halls of the Capitol.
Some of the reforms are simple, like getting rid of the aisle that separates Republicans and Democrats on the floor of the Senate. Other changes – reducing the number of partisan staff and limiting the influence of lobbyists – are more complicated; but all will make Olympia more open to citizens and less beholden to special interests.
Bill Finkbeiner has won support from both Democrats and Republicans. His endorsements include: Rob McKenna, Cathy McMorris Rodgers, Dino Rossi, Slade Gorton, Sam Reed, Washington Conservation Voters, NARAL, Michael Heavey and Larry Springer. Bill is a lifelong Washington resident. He and his wife Kristin (co-founder of MomsRising) and their two children live in Kirkland.
For more information:
(425) 454-8515
---
COUV.com has invited every candidate on Clark County ballots to share their views with voters in a free-flowing interview where candidates are free to talk about whatever they like. In addition to that conversation, each candidate will wrap up each interview by speaking directly to voters as they see fit.
COUV.com streams each interview live, including live audio before and after each interview so listeners can hear our pre-interview and post-interview conversations. It's our way of being transparent and welcoming open unfiltered access behind the scenes.
Although our invitation was extended to all candidates, some accepted and some declined. If they do not appear on COUV.com by October 15, it is because they declined to participate.
COUV.com can publish submitted text from each candidate that participates. However, we will not include text that talks negatively about another candidate. We encourage positive issues-oriented messages.