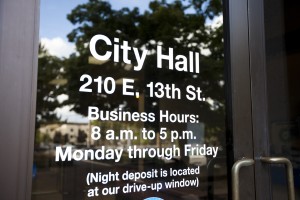 The Vancouver City Council voted to adopt the resolution amending its code of ethics during its July 18 meeting without adding a conduct policy. The council agreed that the revised policy is an improvement over the former document, but Councilwoman Jeanne Stewart cautioned that a conduct provision should be added to the meetings section.
The discussion of the council's code of ethics began last fall after an outburst by Councilwoman Jeanne Harris in which see urged the mayor to "gavel down" a citizen addressing the council. That prompted an ethics complaint and deliberation followed by reprimand of Harris.
In October of last year, the council agreed to undertake a review of its ethics policy and to clarify the standards of conduct for council members. Then in May, the council began working on a draft of its Ethics and Conduct Policy with several weeks of work leading to the July 18 vote to approve a revised code of ethics without mention of a conduct policy.
Council members seemed to agree that the root of the issue is respect – something Stewart said goes two ways.  She said citizens should expect respect from the council, but the council should also receive respect from citizens.
"Respect for one another, that's what it's all about," Councilman Larry Smith said, echoing the theme.
To see past couv.com coverage of the council's ethics and conduct policy review, see "Timeline of city ethics probe and policy review" and "City council proceeds without conduct policy."
Also at the July 18 meeting, the council voted to amend the Vancouver Municipal Code's definition of "computer forensic certified examiner" to reflect modern technology. The council also voted to conform local maximum criminal penalties to reflect a recent change in state law.