Podcast: Download (Duration: 0:54 — 424.1KB)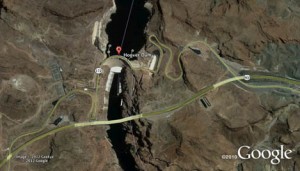 Construction began on the Hoover Dam Bypass Project in January 2005, built along rough-cut and fill terrain with approximately five miles of new freeway and numerous bridges. Starting in Nevada, crossing the Colorado River, and terminating in Arizona, it took a total of 21,000 workers to complete the project by the fall of 2010.
One vacation day, I crossed these bridges, admiring the beauty and the cost of this five-year project.
As I arrived home in Vancouver Washington, I was deeply sadden that the estimated cost of our Columbia River Light Rail bridge project is almost 42% more expensive than the eight bridges I had recently crossed over.  Put another way, the Hoover Dam Bypass Project cost 2.4% of the projected $10 billion dollar price tag that our children and grandchildren will have to pay for.
It made me wonder if Clark County citizens deserve a vote on this!