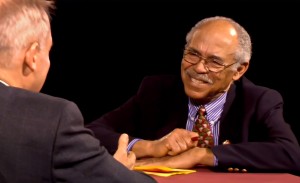 Local cable TV host Bruce Broussard sat down in COUV.COM's studio get to know County Commissioner David Madore on a personal level. Madore started by sharing that he was born in Michigan and was one of eight siblings. His family moved to California where Madore finished high school. After graduation, Madore joined the Navy.
As an electrician in the Navy, his passion for inventing was fueled. "I've been an inventor, all my life", he said. Desiring a  better quality of  life, Madore moved his family and small business to Clark County, Washington. That company today is US Digital, located here in Vancouver.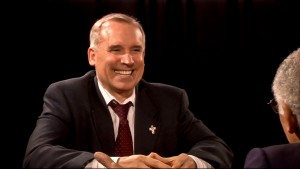 US Digital, a motion control company has over 100 employees and is currently shipping its products around the world.
Today, Madore is one of three Clark County Washington Commissioners. "I love my new job description", he states.
Broussard turned the conversation to the proposed I-5 bridge replacement project, and Madore outlined the "inappropriateness of the solution."
Their discussion explored Madore's concern the CRC, or how Madore puts it: "The Columbia Crossing Light Rail Tolling Project".
We have compiled some of the video highlights regarding the CRC.