Podcast: Download (Duration: 4:52 — 2.2MB)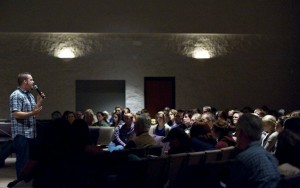 Middle and senior high school students talk about suicide, but they perceive that it is taboo to bring up with adults. One reason teens may not want to talk is a lack of trust.
Aaron Chidester, Unite 4 Life, assures us that teens do talk about it and we need to create an environment where it is safe to talk about suicide.