Podcast: Download (Duration: 4:44 — 2.2MB)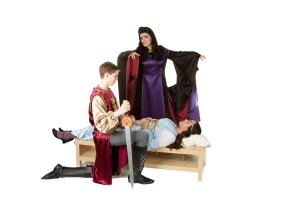 With the summer over and the school doors open, Christian Youth Theater prepares for another full year of productions that all ages will enjoy.  Classes and auditions are taking place now in various venues around the Vancouver Portland area.
Bethany Larson, Area and Marketing Director for CYT, popped into COUV.COM's studio to give an update on what productions are being planned and where they will be performed for this school year. If you have school age children looking for an activity that will be lots of fun and bring out their creative side, then take a few minutes to listen to this podcast.
For more information about CYT click below to check out their website: