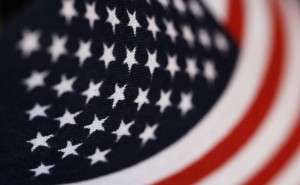 For some, Memorial Day indicates the beginning of summer vacations. For others, it is a day of remembrance. In Clark County, the Lions Club and 40 and 8, a veterans organization, combined resources to encourage patriotism and teach the meaning of the American flag.
For the full story watch the video above.
Additional information about the Lions Clubs and 40 & 8:
Started in 1917 by Melvin Jones, the Lions Club is the world's largest service club with over a million members. Jones challenged businessmen to reach beyond their company to find ways to help their communities. The Lions Club does everything from recycling eyeglasses to helping with environmental issues.
Originally, the 40 & 8 started as a branch of the American Legion. Their symbol represents the French Railways box car that American troops became familiar with during the First World War. The number 40/8 was fixed to the box cars, and denoted the capacity that each car could carry – forty soldiers or 8 horses. The 40 & 8 is a service organization focusing on veterans and those who serve vets. Nurses played an important part in wars, and because of that, 40 & 8 provided 17  scholarships for local nurses in the past 2 years.