Gov. Chris Gregoire on Monday signed into law a bill legalizing same-sex marriage, a move that sparked promises of a referendum from opponents.
Last week the bill was passed by a vote of 55 to 43 in the Washington State House of Representatives, according to a story in The Olympia Report.
Rep. Matt Shea (R-Spokane Valley) said during the House debate that his business "will refuse to recognize same-sex unions," and added that he believes the move discriminates against religious beliefs.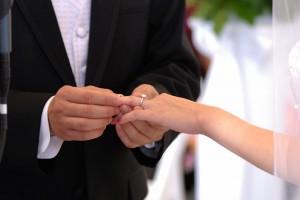 Gregoire, who is in her last term of office, announced earlier this year that she would back the measure.
Opponents promise that they will amass citizen support that will overturn the measure during the general election in November.
Joseph Backholm, executive director of the Family Policy Institute of Washington, testified against SB6239 in January before a Senate sub-committee and said the issue "is so much more than a legal debate."
"The institution of marriage doesn't belong to the legislature," Backholm said. "It belongs to the people."
He said that in the 31 states in which voters have been given the opportunity to decide, they have chosen not to allow same-sex marriage.
For a look at how members of the House voted, click on the link below.
For a look at how the Senate voted, click on the link below.
A referendum would ask that voters agree marriage is an institution exclusively involving one man and one woman. For a referendum to appear on the November ballot, a minimum of 120,577 qualifying signatures would be needed by July 6.
Backholm will meet with same-sex marriage opponents Friday from 6 to 8 p.m. to plan local efforts in repealing the bill. The meeting will be held at East Park Church, 15815 NE 18th St. in Vancouver.