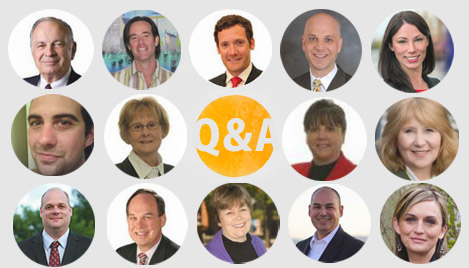 It is off to the races for the Vancouver City Council elections with a jam-packed field of 14 candidates vying for four positions.
Two candidates are in the Mayoral race. Incumbent Tim Leavitt will go toe to toe with City Councilmember Bill Turlay for the general election on Tuesday November 5, 2013. However, the Primary election on Tuesday August 6, 2013 hosts a wide field for the three Councilmember positions with 12 candidates competing for the three coveted spots.
Incumbent Jack Burkman faces three challengers, Micheline Doan, Otto M. Guardado and Brian Joseph Smith for Position 1.
Incumbent Jeanne E. Stewart will be challenged by two newcomers to the political scene, Alishia Topper and Ty Stober for Position 2.
Rounding out the field, Jeanne M. Harris incumbent for Position 3 has four challengers, Anne McEnerny-Ogle, Galina Burley, Adam R. Fox and Frank Decker.
MAYOR

Tim Leavitt (incumbent)


Bill Turlay

Council Position #1

Jack Burkman (incumbent)


Micheline Doan
http://www.votemichelinedoan.com


Otto M. Guardado

Brian Joseph Smith

Council Position #2

Jeanne E. Stewart (incumbent)


Alishia Topper


Ty Stober

Council Position #3

Jeanne M. Harris (incumbent)


Anne McEnerny-Ogle


Galina Burley


Adam R. Fox
https://www.facebook.com/adam.r.councilor?ref=stream


Frank Decker
http://www.decker4vancouver.com