Podcast: Download (Duration: 1:49 — 1.7MB)
Situation: Siblings with a six-year age difference have difficulty playing together.
Parent Talk Tip: Diane Moore suggests the mom ask the older sibling to teach the younger child. Moore offers examples such as setting the table, then advises the mom to lavish praise on the older child for being a good teacher.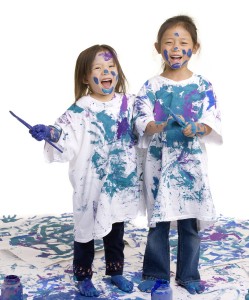 Diane Moore is a certified family life counselor and parent mentor with a private practice in Vancouver. Parent Talk is her radio talk show heard in Portland, Vancouver and Boise. Today's tip comes from a conversation between Moore and one of the show's callers. It has been edited for time.
CREDITS
Audio produced by Naylene Frunk
---

ENTER TO WIN a FREE book written by Diane Moore. Leave your thoughts in the comments section on this post, or our previous one, Three simple steps to obedient children.
Parent Talk is going live soon. If you would like to be one of the first to know when, email us at ParentTalk@couv.com. We'll send you Parent Talk Live updates.