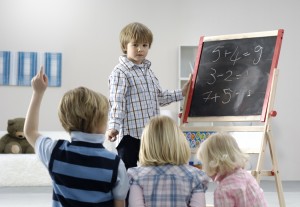 Podcast: Download (Duration: 1:47 — 2.5MB)
Situation: How do you know when to give your child more responsibility?
Parent Talk Tip: Diane Moore says that while parents have to guard their "pack leader" status in the home, at some point it's time to relax and go back to the drawing board. A child who has a strong personality and is very articulate and intuitive may need to take on more responsibility and make more decisions. A strong leader looks at each individual child and sees where he or she needs different handling. "I'm going to have to give them power and responsibility," a parent may say.
But Moore warns: If you give a child power without the responsibility that comes with it, your child will probably end with a case of DRA – dirty rotten attitude – the biggest problem parents face.
Diane Moore is a certified family life counselor and parent mentor with a private practice in Vancouver. Parent Talk is her radio talk show heard in Portland, Vancouver and Boise. Today's tip comes from a conversation between Moore and one of the show's callers. It has been edited for time.
Audio produced by Ed Stortro
---

ENTER TO WIN a FREE book written by Diane Moore. Leave your thoughts in the comments section on this post or any of our previous posts, such as Three simple steps to obedient children.
Parent Talk is going live soon. If you would like to be one of the first to know when, email us at ParentTalk@couv.com. We'll send you Parent Talk Live updates.