Summary: A boy who was bullied at a younger age has turned into a bully himself. He's gotten into altercations with a boy at school and both have been suspended more than once.
Parent Talk tip: Diane asks whether caller's son is really the bully or if he's irritated with being bullied. She suggests that the caller try to help her son turn his irritation into compassion. When people hurt, they turn into people who hurt people.
Diane Moore is a certified family life counselor and parent mentor with her own private practice in Vancouver. Her radio talk show, Parent Talk, is heard in Portland, Vancouver and Boise. Today's tip comes from a conversation between Diane and one of the show's callers. It has been edited for time.
CREDITS
Audio produced by Naylene Frunk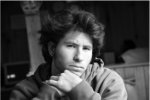 ---
Listen to part two of Bullied boy turns into a bully.