Podcast: Download (Duration: 2:21 — 2.2MB)
Situation: Twelve-year-old daughter walks to the bus stop on a possible snow day and leaves to stay at a friend's house all day without telling her parents. Mom wants to know how to curb this behavior before it becomes dangerous.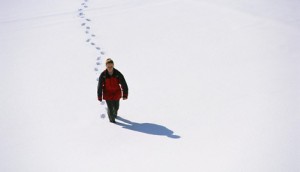 Parent Talk Tip: Diane Moore believes that the daughter doesn't fear the mother, which means she hasn't developed respect for the parent. Moore offers a radical option of watching the movie Taken with her daughter to show the dangers of having no fear. It's time the daughter learns the implications of her actions. Moore encourages the mom to just say, "I didn't think I had to watch you this much" and acknowledge that as a parent she may have given the child too much responsibility.
Diane Moore is a certified family life counselor and parent mentor with a private practice in Vancouver. Parent Talk is her radio talk show heard in Portland, Vancouver and Boise. Today's tip comes from a conversation between Moore and one of the show's callers. It has been edited for time.
Audio produced by Naylene Frunk
---

ENTER TO WIN a FREE book written by Diane Moore. Leave your thoughts in the comments section on this post, or our previous one, Three simple steps to obedient children.
Parent Talk is going live soon. If you would like to be one of the first to know when, email us at ParentTalk@couv.com. We'll send you Parent Talk Live updates.