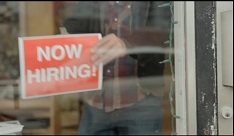 Mail in your ballot by Nov. 8, 2011 to be part of the leadership of Clark County, Washington and influence government in our community.
There's the choice to do nothing, and the choice to do something. Voting exercises your right to choose. This video features ways in which Clark County voters changed the community.
Last year, 67 percent of Clark County citizens voted during fall elections. While that was a great turnout, it means 33 percent of voters were silent.
You may say, "My vote doesn't matter," but there are critical issues on this year's ballot. COUV.COM's extensive elections coverage features in depth candidate interviews, analysis, and links to more information. Don't miss this opportunity to cast your vote.
If you have not registered to vote yet, there is still time. The deadline is Oct. 31. You must register in person at the Clark County elections office, located at 1408 Franklin Street, Vancouver, WA.
Mail in your vote and have a say in where your tax money goes, how it is spent, and who the leaders will be in your community.
CREDITS
Video shot and edited by Jordan Thompson and Miles Burnett
---
Clark County Elections Office
1408 Franklin St.
Vancouver 98660-2879
360-397-2345
View Larger Map
---
ONLY ON ELECTION DAY: there are 30 dropoff locations that will accept ballots on election day without a stamp. Find them at MyVote.wa.gov.
---

For more coverage on the election, go to
http://couv.com/issues/elections.