In our ongoing coverage of the Bonneville Power Administration's plan to place a new, 70-mile power line through Clark County, COUV.COM will feature a number of different perspectives of people throughout the county who stand to be impacted.
Ray Richards, a tree farmer and board member of the group
A Better Way for BPA
, offers his perspective of the new power line proposal that would affect the 360 acres that his parents reforested in the 1960s.
Five decades ago when his parents began their work, the land was dead snags and bracken fern. Today, all that growth could be clear cut down to the river's edge to make way for a 70-mile, 500-kilovolt BPA power line.
Richard became involved with A Better Way for BPA began when he received the letter from the Bonneville Power Administration alerting him to one of the options that would affect 18 acres of his property. In the video, Richards offers a tour of the portion that would be cut in two by the power line if BPA chose this option.
"BPA's own figures say that it would be more expensive to put a new corridor out here," says Richards.
---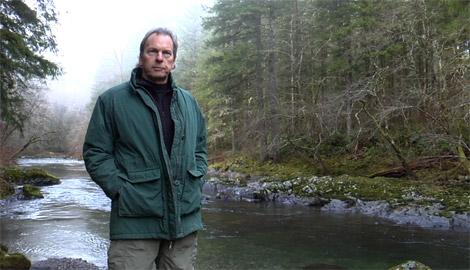 Read the full story of Ray Richards' property:
Yacolt property owner calls BPA power line route "an invasion"
CREDITS
Video shot and edited by Scott Thompson