As part of the general effort to restructure and expand parks and recreation services that has been underway since February of 2010, city staff is considering introducing an initiative to form a Vancouver Metropolitan Park District (MPD).
First enacted into Washington State law in 1907, MPD's are governmental entities created to manage, maintain, improve, and acquire parks, parkways, boulevards, and recreational facilities. Over the years, the establishment of MPD's has proven an effective method of funding and supporting Parks and Recreation Departments in cities such as Tacoma, Yakima and Pullman.
Under existing state statutes, financing options available to a future Vancouver MPD would include resident service fees and, most significantly, property tax and excess levies.
According to Vancouver-Clark Parks and Recreation Director Pete Mayer, this "flexible mechanism for delivering parks and recreation services" would provide substantial support to his department in these trying economic times. Indeed, city officials estimate that a Vancouver Metropolitan Park District could generate an annual revenue stream to support parks of up to $9.75 million. This figure exceeds the current level of city parks investment by one million dollars per year.
Park district is created by a vote or mandate, but who runs it?
An Metropolitan Park District can be formed in one of two ways. It can either be approved by a simple majority of voters on a city ballot, or it can be mandated through a citizen petition signed by at least 15% of area residents who are registered to vote.
Before city council brings any MPD proposal to the public, however, several critical details must be discussed and ultimately resolved. Where will the district's boundaries fall? Will an initiative be placed on the ballot for public vote, and, if so, at what time? And, perhaps most importantly, what will the governing body of the MPD look like?
According to State law, a Vancouver MPD could be overseen either by a committee of five commissioners that would be selected at the time of the district's formation or by the Vancouver City Council itself acting in an ex-officio capacity. Considering the direct and indirect costs associated with a potential MPD, Councilmember Larry Smith worries about who would ultimately have "the viability to make decisions for this entity."
In the final analysis, however, the governmental mechanisms that currently support Vancouver's parks and recreation services are simply unable to sustain the growth and development that city residents want and deserve. As Pete Mayer explains, "Currently our management focus is on maintaining our current assets and preserving the assets that we have; not on developing new assets."
---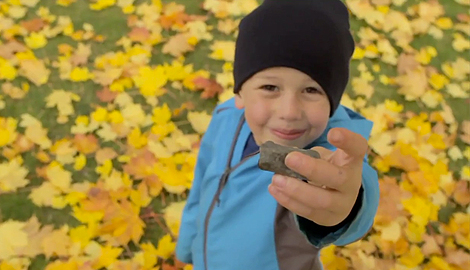 Related post (includes video):
Community rallies to raise funds for Marshall Park