Podcast: Download (Duration: 7:51 — 3.3MB)
Kathy Marshack, a Columbia River waterfront homeowner since 1989, lived in peace in her small neighborhood. But everything changed in 2004.
She was navigating a bitter divorce from a high-profile divorce attorney while running her own psychology business from her home when new neighbors moved in to her west, and claiming ownership to a portion of what Marshack says is public property leading to the river, tried to build a fence to block her pedestrian access. Marshack fought for her property rights and found herself in the middle of a bizarre war with her neighbors.
Marshack says her neighbor bit her, burned her guest, attacked her daughter, threatened to kill her dog, stalked her, vandalized her property, sent hate mail and "used the city's resources to harass her," while the city threatened to take her business license away, fined her for parking on her gravel driveway, withheld police protection and inexplicably came to the aid of her neighbors. Neighbors declined comment.
Meanwhile, another neighbor was claiming ownership of what Marshack says to be another portion of public property to her east, blocking her vehicular access with their cars.
Marshack believes she's been the target of harassment because she says her neighbors believe her home-based business has been an obstacle in the city's efforts to establish a Train Horn Quiet Zone. She says instead of paying for FRA (Federal Railroad Administration) mandated improvements necessary within a Quiet Zone at a private crossing that provides public access, the city was determined to remove her business by fining her for absurd violations and creating just cause to rescind her business license. She had no violations or complaints in the 15 years prior to the new neighbors moving in.
Unlike other private train crossings, the approach at her crossing (144th) is steep and is surrounded by a pond. While the hill compromises visibility, it doesn't help that the two-lane approach changes to one lane just after crossing the railroad tracks. All of these dynamics make this crossing at 144th difficult to negotiate safely.
Marshack's position has always been that the private crossing at 144th wouldn't have to be upgraded, in fact, BNSF (Burlington Norther Santa Fe) could even close the unsafe private crossing as they had hoped and route residential traffic through the public access road to the safer crossing at 147th. As the city fought her idea, Marshack says the homeowner whose property abuts what Marshack says is the public access road, illegally claimed the property as his own and blocked Marshack's access. In 2010 the home was sold and today, on what Marshack says is still a public right-of-way, stands a $300,000 seven-car garage.
In May of 2011, the FRA granted the city a Train Horn Quiet Zone on the condition they upgrade the 144th crossing with added safety measures. Safety is what Marshack wanted all along, but she says it took seven years of legal bickering and tax payer dollars.
Marshack is also suing the city for malicious defamation. That's because in 2004, she says city employees knowingly lied about her, saying she is a "functional sociopath and shouldn't be believed." Marshack has copies of the email that went to the Mayor, the city attorney's office, the city planner, code enforcement, the rire marshall, the police department and others.
---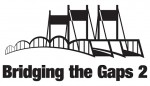 As citizens we need to stand together to insure that local government does the right thing. Join the community on October 8 at a free citizen's forum, Bridging the Gaps 2. Discover what other communities are doing to solve broader transportation issues, and receive the latest information on the CRC Light Rail Project.
Event site for free tickets: http://btgaps2.eventbrite.com/