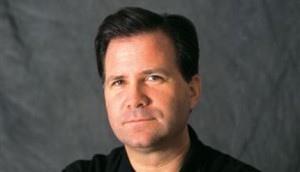 Podcast: Download (Duration: 2:01 — 832.2KB)
In a Feb. 18 interview with
Lars Larson
, Oregon state Rep. Tina Kotek said that North Portland has to make sure it has "better transit connections" into Clark County.
In June, transportation analyst John Charles told the Bridging the Gaps audience that Tri-Met, the entity that operates Portland's light rail, is not funding the need claimed by Kotek. Charles went so far as to describe the situation in Tom Sawyer-esque terms: Vancouver's C-tran pays to operate light rail, Portland's Tri-Met sits around and eats the apple.
"Everybody else puts money in while they're watching. I have to give them credit, it's very clever," noted Charles about Tri-Met. [couv.com video 3:30].
His statement is confirmed by a 2011 published Tri-Met report (download of PDF) which states, "TriMet is making no capital contributions to the Portland Streetcar, Lake Oswego Streetcar or Columbia River Crossing construction projects*." (italics couv.com). Instead, the cost of operations falls in the lap of C-tran, where a tax increase of 0.2 percent was discussed during C-tran's July 12 meeting.
Besides Kotek's claim that North Portland must have access to Clark County, she doesn't seem to think Washington taxpayers should have a voice in the issue. She notes the issue is not about voting, it's about "negotiating." Even if Washington voters say "no," Kotek appears to say the project should still go forward.
Listen to the audio interview, or read the transcripts included here. Then tell us what you think.
Is Kotek against the citizens of Washington voting on light rail?
---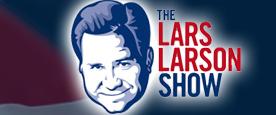 TRANSCRIPT
LARSON: And you think the $4 billion is justified?
KOTEK: We've got to change the bridge, that's about $900 million. We need light rail because we have to make sure we have better transit connections at Clark County.
LARSON: Would you like to ask the voters about whether they want to spend the money on light rail?
KOTEK: Well, they're going to get that choice. There's going to be a C-tran vote in November about, you know, supporting C-tran—
LARSON: No, only about operations money, not about actually doing the project. If the vote is 'no' will you accept that as a 'no' to the project?
KOTEK: Well, here's how this project is going to work, this is like, think about it as negotiating—
LARSON: No, hold on, ma'am, ma'am, do you mind just – If the vote is 'no' will you accept that as a 'no' to light rail?

KOTEK: Absolutely not. This project doesn't—
LARSON: (erupts in laughter) So, hold on a second. Just so people are hearing you correctly, Ms. Kotek.
KOTEK: Lars, Lars… light rail…
LARSON: Like I said, you're very brave to come on, but if the voters say 'no,' and you say, 'oh no, but we're going to go ahead and do it anyway,' what are you, aren't you kind of putting a middle finger to the voters?
KOTEK: The folks in Clark County are going to be talking about operating costs. This project doesn't get built without light rail because of the funding we're going to get from the federal government to help that. It's going to reduce traffic.
LARSON: Right now there are three lanes each way. I drive it every single day, both ways.
KOTEK: Right.
LARSON: Do you know how many traffic lanes there are each way on the new bridge?
KOTEK: (pause) It's three and three each way.
LARSON: It's three and three.
KOTEK: But it includes —
LARSON: So, we're going to build a brand new bridge and not make it any bigger at the biggest choke point on I-5. Does that make sense to you?
KOTEK: But you're not giving all the details, 'cause we're going to have additional thru lanes to make sure that the congestion and the interchanges work better, so we don't have a traffic accident every day.
LARSON: No, but we're still going to have three traffic lanes each way. We're replacing three lanes each way with three lanes each way. We're not going to build it any bigger, does that make sense to you?
KOTEK: We don't need to build it any bigger.
LARSON: We don't? We have —
KOTEK: Yes. The traffic analysis—
LARSON: We have four lanes feeding into it, and the bridge is three. How does four lanes feeding into three make sense to you?
KOTEK: The traffic analysis has shown, first of all you're going to have wider lanes, so whenever you have an accident, hopefully we'll have a lot fewer because of the improvement on the interchanges, so you're not—you're going to have ways for traffic to move much safer and much quicker. You're going to have light rail which is going to take cars off the bridge. You're going to have the thru lanes, which will make the interchanges work better and safer, and you're going to have the interchanges on either side that actually help move the traffic better.
[END OF CLIP]
Tell COUV.COM your thoughts – drop us a note in the comments section.
---
RESOURCES
Audio clip used with permission from the Lars Larson show.
Tri-Met report quote is from page 10. Link downloads a PDF.
Tina Kotek represents the North/NE Portland district, which includes the Port or Portland, the Portland International Airport, the University of Portland, St Johns Bridge, and a Wetlands area.
* The well-documented cost to taxpayers, if the CRC stays on budget, is $10 billion. This was established by the Cortright Report (PDF) which used data from an independent review panel hired by the governors of Washington and Oregon. (View the panel's final report.)
---
See our continuing coverage of the Columbia River Crossing Light Rail project.
Do you have information to share on the CRC? To respond anonymously call 260-816-1426. To allow your comments to be used on COUV.COM call 260-816-1429.