House Republican leaders in Washington have proposed a budget that addresses a $1.6 billion shortfall by preserving essential services but offering no frills.
The plan, which calls for $839.5 million in spending cuts, mandates monthly, two-day unpaid furloughs for state workers. It also cuts the basic health plan and reorganizes other costs.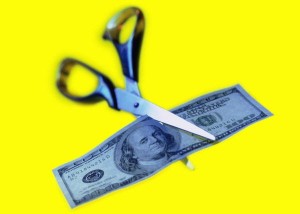 Click here to read about the "no taxes, no gimmicks" budget in The Olympia Report.
House Democrats, meanwhile, released their budget proposal this week that gives power to city and county governments to raise taxes, even without a vote.
Local governments would have the ability to raise revenue through taxes on sales, restaurants or utilities, and counties would be able to impose tax hikes.
Click here to read about the Democrats' budget proposal in The Olympia Report.