A recent announcement that the Columbia River Crossing Light Rail Tolling project will be stalled until possibly 2014 has left some Vancouver business owners angry and scrambling to change their plans.
Gillian Wallis, owner of the historic Lucky Lager Warehouse, was the victim of an 11th-hour decision to expand the Columbia Street Park and Ride. That decision – made after publication of the environmental impact statement – meant her building was condemned.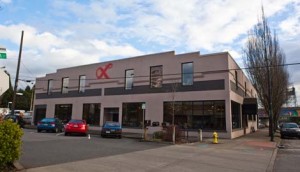 The Lucky Lager Warehouse, built in 1920, is located at 215 W. 4th St. in Vancouver. It was added to the Clark County Heritage Register in 2009. Bob and Gillian Wallis of Wallis Engineering bought the building in 2007 for $1.7 million, then spent another $700,000 remodeling it for professional tenants.
Wallis began coping with the unwelcome changes to the best of her ability, and was told during a meeting a few weeks ago with Columbia River Crossing Light Rail Tolling project* (CRC) representatives that she should expect to vacate the building by the end of the year so construction of the bridge could start in 2013.
She had to pass that information along to her tenants, some of whom began looking for other space. However, in a Feb. 15 interview with The Columbian, Washington State Department of Transportation Director Paul Hammond said a 2013 start date is now highly unlikely, and a push back to 2014 is expected.
Wallis expressed her frustration in an email to officials of the CRC and Washington State Department of Transportation.
Wallis wrote, in part, "You told us that the appraisal would probably start sometime in May of this year, and that we should anticipate having to vacate the building by the end of the year so that construction of the bridge would start in 2013. You asked if you could meet with our tenants. We told you that we would like to first mention this to them, which we did. We then provided you with the contact information. They were upset for obvious reasons. Some are in the process of searching for space."
Wallis says she was told explicilty that right-of-way acquisition funds were available and that the schedule would stay on track.
"It is infuriating to read this after your visit," Wallis said in her email. "How can we and our tenants run our businesses effectively with this kind of uncertainty hanging over our heads? It is becoming increasingly clear why so many people are infuriated with WSDOT and the way they handled the CRC EIS."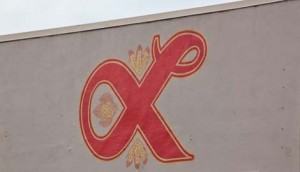 Despite a jaw-dropping average of $1.89 million being spent on the project** every month – even though it's still only in the planning stages – actual construction of the project is now waiting on the question of state and federal funding.
*The well-documented cost to taxpayers, if the CRC stays on budget, is $10 billion. This was established by the Cortright Report (PDF) which used data from an independent review panel hired by the governors of Washington and Oregon. (View the panel's final report.)
**Figures gathered from the CRC by forensic accountant Tiffany Couch show this monthly breakdown: July 2011 – $2 million, August 2011 – $1.7 million, September 2011 – $1.7 million, October 2011 – $2.1 million.
---
See our continuing coverage of the Columbia River Crossing Light Rail Tolling project.
Do you have information to share on the CRC? To respond anonymously call 260-816-1426. To allow your comments to be used on COUV.COM call 260-816-1429.