Podcast: Download (Duration: 13:26 — 18.4MB)
In part one of an exclusive four-part interview, Clark County Today host David Madore speaks with guests Terry Constance, of Another Way BPA, and Washington State Rep. Ed Orcutt, 18th District, (R – Kalama), regarding their efforts to encourage the Bonneville Power Administration (BPA) to consider building a proposed 500 KV power line in unpopulated areas in east Clark County, avoiding heavily populated areas – including parts of Vancouver – altogether. For a fuller history on this issue please read our previous Clark County Today post called Planning process continues for potential BPA transmission line.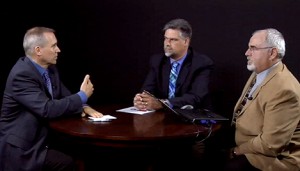 The BPA is seeking to create a "super high voltage highway" in order to send additional power to customers in Oregon and California. In this opening video, Orcutt and Constance explain the difficulty they have had getting consistent answers from BPA representatives regarding which routes they are considering for the massive power line.
Orcutt says BPA made no effort to contact him as an elected official about how the proposed project might impact residents living within his jurisdiction, which includes parts of Cowlitz and Clark Counties. He has visited multiple open houses held by BPA, but says BPA officials have done more talking than listening. He describes his ongoing correspondences with the BPA as "deplorable."
Constance and a team of volunteers have gone into the field to map out a route they believe will have the a minimal impact on communities. The BPA's most discussed route would impact an estimated 13,000 people in Clark County. This opening interview sets the stage for a detailed analysis of this alternative route in Part II.
CREDITS
Video shot by Ed Stortro and Scott Thompson
Video edited by Ed Stortro and Jordan Thompson
---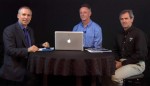 View our previous video story (July 14, 2011) with Doug Johnson and Mark Korsness of the Bonneville Power Administration, Planning process continues for potential BPA transmission line.