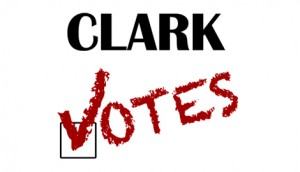 Clark County elections are just around the corner and more than 90 local positions will be on the ballot. Stay tuned to COUV.COM for election information, candidate interviews and information.
For now, check out offices open for filing in 2011 and more election information at the Clark County Elections webpage.
If you're not registered to vote, visit the Secretary of State's website to do so online.
If you are interested in running for office, have questions about the election or for specific candidates, email elections@couv.com.