Podcast: Download (Duration: 6:04 — 2.8MB)
C-Tran has another sales tax hike proposition this November for voters, this time for the operations and maintenance costs to extend financially strapped Tri-Met's Light Rail from Oregon into Vancouver and to build and maintain a costly Bus Rapid Transit system (BRT).
BRT is planning to replace bus routes #4 and #44 between downtown Vancouver and the Westfield Vancouver Mall with larger 60' articulated buses that run more often during peak times and includes larger bus stops.
The route has also been modified from the #4 route to eliminate bus stops and cut over to downtown via Clark College on Ft. Vancouver Way. If voters support the tax hike the light rail expansion from Oregon to Vancouver that is part of the Columbia River Crossing (CRC) light rail tolling project will eventually replace duplicate bus service across the river.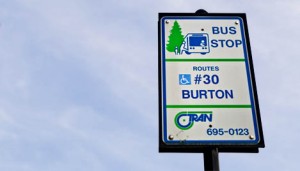 In addition to the tax hike, bridge tolls will be required to help pay for the proposed I-5 replacement CRC Light Rail bridge at an estimated cost of $10 billion.*
The Federal Transit Administration funded $1.7 million and C-Tran $426,000 as the local match to fairly identify, evaluate, and select a Locally Preferred Alternative (LPA) for bus service along Fourth Plain into downtown. Options included maintaining existing bus service levels or low cost improvements such as improved signage, lighting, or more frequent service estimated up to $12 Million.
C-Tran chose the most expensive option, an approximately $55 Million BRT system. Chuck Green was hired as C-Tran's BRT Project Manager in 2011 to evaluate options.  He previously worked as a transportation planner for Parsons Brinckerhoff for 13 years in Portland.  Parsons Brinckerhoff is the lead outside consultant for the project and explained that the bulk of the study time and funds were spent on the BRT option.
A key premise of BRT is to speed up boarding by a few seconds. Combined with re-routing and cutting out bus stops, the idea is to possibly save a few minutes on the route. The table below spells out the main differences between the proposed BRT and the current system.
Differences between the Proposed  BRT and the Current System
Proposed
EmX BRT in Eugene (www.ltd.org)
Current
40' C-Tran buses
60' articulated bus over $ 1 MILLION each.
40' standard diesel bus, approximately
$400,000. Capacity, about 47 seats, 65 with standing.
Capacity. 44 seats, 100 with   standing.
40' Hybrid low-floor bus approximately
$700,000.   Capacity. About 39 seats. About 52
with standing.
Wheelchairs. Bus- 2
Wheelchairs. Bus- 2
Level Boarding via raised sidewalks.  Ramps for mobility devices, carts etc.
Low boarding.  Bus kneels to curb. Ramps on
hybrids or lifts on standard bus raise riders w/mobility devices, carts, or if needed.
Bikes.  3 inside bus
Bikes. 2 on outside rack
Larger, covered bus stops
Island bus stops in middle the road. Costly to modify route in future.
Covered & uncovered bus stops
Curbside, some pullouts for bus stops. Easily modified as needed.
Ticket machines @ bus stops, honor system. May be asked to show ticket, or not. Exact change or card payment.
Ticket sales w/ cash or pass on the bus in order to board. (Majority use passes e.g., students, seniors.) Federal grant for new fare boxes awarded.
Enter or exit thru front or back door. If ramp
is needed, back door used.

Front door to enter (and exit if ramp or lift).
Back door to exit.
Runs every 10 minutes during peak periods. Every 15 minutes otherwise.
#4 Bus runs every 15 minutes. #44
express bus about every 30 minutes. Route and frequency can be modified as needs change.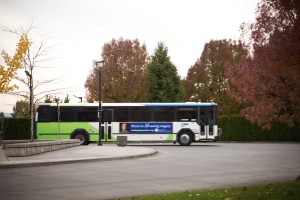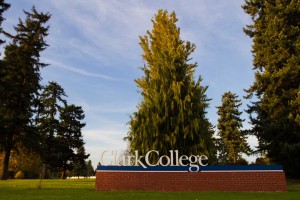 C-Tran gerrymander to pass sales tax hikes
To understand how C-Tran and voters arrived at these current choices you need a little C-Tran sales tax history.  In 2004, the C-Tran district was county-wide, hence every voter in Clark County voted on C-Tran sales tax hikes. In November 2004 a general election C-Tran sales tax rate hike measure failed. In January 2005, C-Tran board members responded with a vote for a process to reduce the C-Tran boundary to a smaller Public Transportation Benefit Area (PTBA) district that excludes tens of thousands of north and east county residents.
The discussion noted, "The majority of C-TRAN's sales tax is collected where people shop, which would be areas that are still within the PTBA." (C-TRAN PTIC minutes 1-22-2005).
In other words, residents county-wide pay the C-Tran sales tax when they shop, but only those who live in the gerrymandered district have a vote on sales tax hikes, taxation without representation.
In the September 2005 low-turnout primary election, C-Tran recycled the tax increase ballot measure. Voila! The boundary downsize paid off in millions of dollars more annually for C-Tran to serve fewer residents. Meanwhile, C-Tran spending on travel costs for non-essentials such as staff trips soared from $53,981 in 2004 to $98,724 in 2008. For an excellent overview of C-Tran spending since the 2005 tax hike, see the report on C-Tran wealth and management.
Just this past year (2011), C-Tran passed another sales tax rate hike in the gerrymandered district in spite of reports showing substantial available funds already on hand. Local forensic accountant Tiffany Couch reviewed years of C-Tran financial reports and questioned the bleak cash projections put forth by C-Tran.
Last year, the C-Tran Board appointed Clark County Commissioner Boldt, Senator Pridemore, and Battleground Mayor Ciraulo to the committee "For" the 2011 tax hike in the voter's pamphlet vs. citizens opposed. Commissioner Boldt also pushed hard for the tax increase with an 11th hour rob0-call in which the sponsor of the call was unidentified.
The Keep Clark County Moving PAC was formed to promote the 2011 C-Tran tax hike and the CRC light rail tolling project.  Clark County Commissioner and C-Tran board member Steve Stuart's wife, Heather Stuart, was paid to work for this PAC. Therefore, Commissioner Stuart recused himself from some C-Tran board votes due to the conflict of interests.
The PDC website shows in and out of state donations to the PAC from transit contractors, developers, unions, C-Tran staff, public officials, Waste Connections, and more for a total of $110,566 in 2011.
C-Tran staff has cautioned that this proposed tax increase will not be sufficient to cover all the expected maintenance and operations costs in future years.
Tri-Met is pushing for Clark County to pay for costs from an Oregon Max light rail station all the way into Vancouver instead of paying costs from just the state borderline.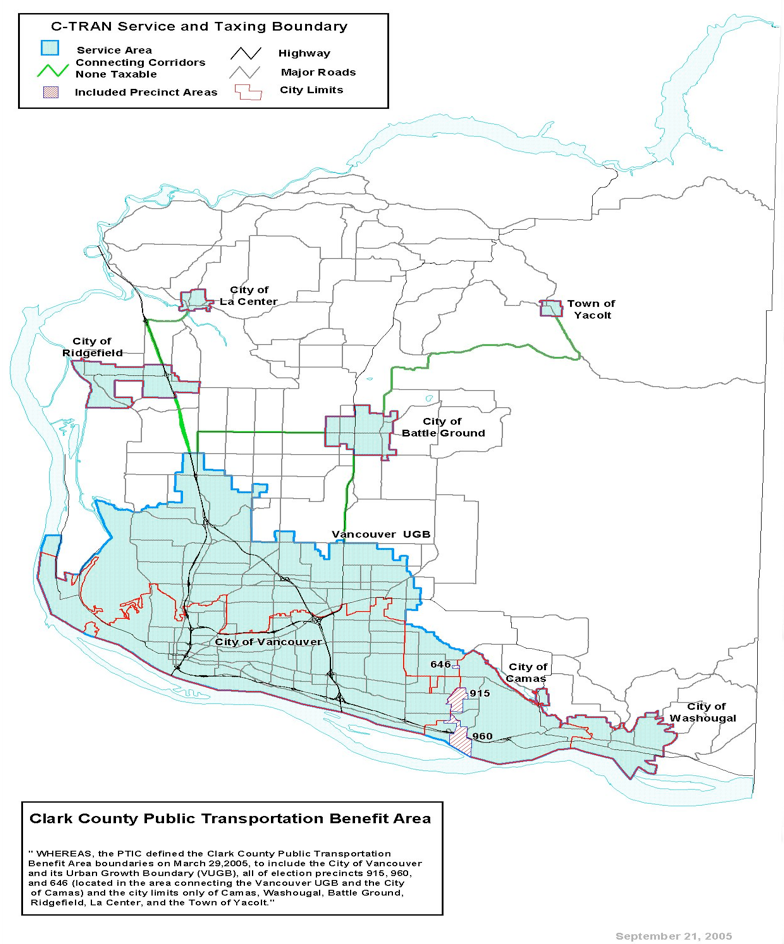 _________________________________________________________________________________
*The well-documented cost to taxpayers, if the CRC stays on budget, is $10 billion. This was established by the
Cortright Report (PDF) which used data from an independent review panel hired by the governors of Washington
and Oregon.  (View the panel's final report on which Cortright based his findings.)
Submitted by Margaret Tweet, a guest COUV.COM Correspondent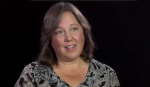 Margaret has lived in Clark County since 1997 and has attended numerous city, county, and C-TRAN meetings
over the years. She writes from the perspective of a cost conscious citizen who questions escalating taxation.
To learn more about COUV.COM's User-Generated Content Terms and Conditions, click here.