Battle Ground City Council member and incumbent candidate Paul Zandamela has returned $600 in campaign contributions after he failed to properly report donations that exceeded limits allowed by Washington State's Public Disclosure Commission (PDC).
On Monday, Zandamela's opponent, Adrian Cortes, 35, accused him of exceeding contribution limits when Zandamela accepted an $800 donation from US Digital CEO David Madore (owner of COUV.COM) and another from Madore's wife, Donna, for a total of $1,600 in August.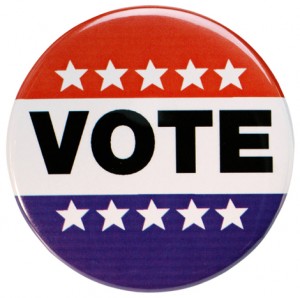 When Zandamela, 45, registered as a candidate with the PDC in July, he chose a "mini-reporting" option that exempts him from reporting campaign contributions as long as he spends no more than $5,000 on his campaign and receives less than $500 from any single contributor, other than himself.
Candidates who choose "full" reporting face no contribution limits, but can accept no more than $800 from a single contributor. They also must disclose the names of all donors and the amounts they gave.
Zandamela, a federal employee, confirmed he accepted the Madores' donations, but thought that if he stayed under $5,000, he would not have to report the donation. He said he hadn't read the fine print regarding the $500 limit.
"I never thought I violated anything," said Zandamela. "I have nothing to hide. I will correct whatever needs to be corrected."
The PDC instructed Zandamela to return $300 from each check to the Madores to remain in compliance, which he did Tuesday morning.
Cortes actually learned of the contributions during a conversation with David Madore on Saturday. Madore had invited Cortes to his office at US Digital, in Vancouver, in order to learn more about his background as a candidate. During the conversation, Madore acknowledged that he and his wife had donated to Zandamela's campaign.
After the meeting, Cortes checked the PDC website to see if Zandamela had listed the Madores' contributions, which he had not.
"I was shocked," said Cortes, who works for a family-owned real estate investment company and is a full-time student at Warner Pacific College in Portland. "I officially lodged a formal complaint [via email] Monday morning."
Normally, according to PDC rules, in order for candidates to switch from mini to full reporting status, they must first contact all other candidates competing for a given position and file appropriate paperwork at least a day before receiving funds that will exceed the cap. From there, they must retroactively report all funds received from the start of the campaign.
"If they want to exceed either threshold they have to change their reporting option," said PDC spokesperson Lori Anderson. "They tell their opponent and they tell us and they file all of the reports that they haven't filed since the beginning."
Anderson said PDC staff evaluates each alleged infraction on a case-by-case basis.
"If the staff decides that [the violation] is egregious enough, we take it to the commission," said Anderson. "It doesn't affect the election."
As for Madore, he said he was unaware of Zandamela's filing status at the time he and his wife made the donations. Believing Zandamela made an honest mistake, Madore continues to support him, but also encourages an open debate between the two candidates.
"Adrian has challenged Paul on a number of issues," said Madore. "It is important for Paul to respond and address each of these.  I trust that both of these candidates have integrity. Everything we do has to be above board, honest, forthright, transparent, nothing hidden. Those character attributes are indispensable."
This article was updated Sept. 13, 2011.