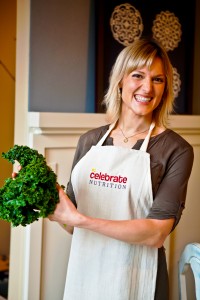 Everyone loves a warm, just-baked chocolate chip cookie. Bite into a cleaner cookie with the full flavor of traditional cookies minus the guilt! Here is my newly Extra-virgin coconut oil and raw honey or maple syrup replace what would otherwise be butter, oil, and bleached white sugar. Flaxseed cleverly binds together the ingredients with a chewy texture, while also adding beneficial omega-3 fatty acids and fiber for a lower glycemic baked treat. A nut butter of your choice (peanut, almond, sunflower, or cashew butter) adds a protein boost, transforming an otherwise fluffy dessert into a more satiating mini-snack. developed recipe for wholesome, dairy-free, dark chocolate chip nut butter cookies.
Leanne's Dark Chocolate Chip Nut Butter Cookies
• 1/2 c. extra-virgin coconut oil, organic
• 1/2 c. maple syrup or raw honey
• 4 Tbsp. ground flaxseed
• 2 tsp. pure vanilla extract
• 1 1/2 c. nut butter (i.e.-peanut, almond, sunflower, cashew butter, etc.)
• 2 1/4 c. whole wheat flour (or your choice of a gluten-free flour blend)
• 1 tsp. baking soda • 1/4 tsp. sea salt (optional)
• 1 c. dark chocolate chips, 60% cacao or higher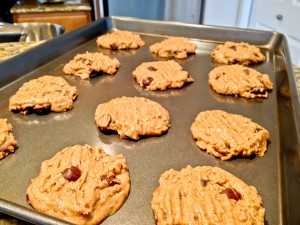 Method: Mix together wet ingredients—coconut oil, maple syrup or honey, ground flaxseed, and vanilla. Add remaining ingredients—flour, soda, salt, and dark chocolate—until just mixed. Bake for 8-10 minutes at 375 F. Let the cookies cool on pan for at least 10 minutes to prevent breaking—this is key as these cookies are slightly crumbly.
Recipe©Leanne Ernster, 2013.
Yield: About 24 cookies
To print out complete article, click on image below:
https://www.facebook.com/CelebrateNutrition