COUV.COM continues it's live-streaming HD interviews of 2012 Clark County primary candidates on Monday, July 9 at 4:30 p.m.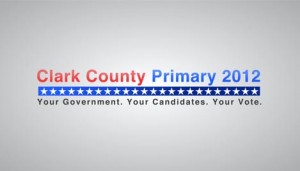 Go here for the live stream http://stream.couv.com/live. The interview will also be available on demand approximately an hour after airing live. To view episodes 1,2 or 3, click here.
Portland radio host Victoria Taft, whose show runs weekdays 11 a.m. to 3 p.m. on KPAM 860 AM, will moderate the interviews for the 49th Legislative District race. Taft has formulated the questions and has also taken into consideration questions submitted by the candidates.
We also invite the public to submit questions by email at contact@couv.com up to 3:30 p.m. on the day of the interview with the subject line "Questions for COUV.COM Clark County Primary Interview."
The public is also invited to attend the interview and can submit questions on a 3X5 card upon arrival.  Please arrive by 4:15 p.m. There are approximately 10 seats available in the studio.  COUV.COM will also livestream the event in a large conference room.  COUV.COM is located at the same address as US Digital, 1400 NE 136th Ave., Vancouver, WA 98684.
The third COUV.COM Clark County Primary 2012 interview in the series is Monday, July 9 at 4:30 p.m.  The participants are:
COUV.COM has invited every candidate in the races below to participate in the interviews. Go to candidate filing list at Clark County Elections for more information on these primary candidates. The primary is Tuesday, Aug 7.
STATE LEGISLATURE, 17th Legislative District, Senator
Don Benton
Tim Probst
STATE LEGISLATURE, 17th Legislative District, Representative, Position No. 1
Julie Olson
Matthew Homola
STATE LEGISLATURE, 17th Legislative District, Representative, Position No. 2
Paul Harris
Jim Gizzi
STATE LEGISLATURE, 18th Legislative District, Senator
Ralph Schmidt
Ann Rivers
STATE LEGISLATURE, 18th Legislative District, Representative, Position No. 1
Brandon Vick
STATE LEGISLATURE, 18th Legislative District, Representative, Position No. 2
David Shehorn
Ryan Gompertz
Liz Pike
STATE LEGISLATURE, 49th Legislative District, Senator
Eileen Qutub
Annette Cleveland
STATE LEGISLATURE, 49th Legislative District, Representative, Position No. 1
Sharon Wylie
Debbie Peterson
STATE LEGISLATURE, 49th Legislative District, Representative, Position No. 2
Carolyn Crain
Jim Moeller
CLARK COUNTY COMMISSIONER, Commissioner, District No. 1
Robert (Bob) Freund
Darren S. Wertz
Ron Barca
Tom Mielke
Joe Tanner
CLARK COUNTY COMMISSIONER, Commissioner, District No. 2
Pat Campbell
David Madore
Marc Boldt
Roman Battan
CLARK PUBLIC UTILITIES Commissioner, District No. 1
Jim Malinowski
Julia Anderson
David Campos
Philip A. Parker
Jim West
Sherry Erickson
Helen Nowlin