A series of free films launches the Diversity Film Festival at Washington State Universtiy Vancouver. The festival begins tonight, at 4 p.m. and will continue with a film each night at the same time through Sept. 15.
This year's theme is "Diversity & Disabilities: Celebrating the Abilities in Us All." The films slated for the four-night series showcase both mental and physical disabilities. They illustrate people facing obstacles posed by autism, blindness, deafness and other disabilities.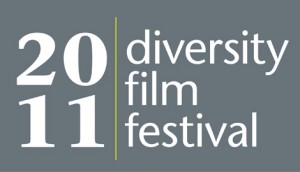 Every fall semester, Washington State University Vancouver hosts the film festival. The focus this year is to encourage students on campus and the greater community to live the Diversity Council's goal "to encourage and promote awareness and dialog about diversity issues presented."
It is open to the public and admission is free. All the films will be shown on WSU Vancouver campus, 14204 NE Salmon Creek Ave., in the Administration Building, Room 110.
The first to films are Wretches & Jabbers showing 9/12 and Blindsight showing 9/13.
Wretches & Jabbers
Summary: In Wretches & Jabberers, two men with autism embark on a global quest to change attitudes about disability and intelligence. Determined to put a new face on autism, Tracy Thresher, 42, and Larry Bissonnette, 52, travel to Sri Lanka, Japan and Finland. At each stop, they dissect public attitudes about autism and issue a hopeful challenge to reconsider competency and the future.
Blindsight
Summary: Set against the breathtaking backdrop of the Himalayas, Blindsight follows the gripping adventure of six Tibetan teenagers who set out to climb the 23,000 foot Lhakpa Ri on the north side of Mount Everest.
A dangerous journey soon becomes a seemingly impossible challenge made all the more remarkable by the fact that the teenagers are blind. Believed by many Tibetans to be possessed by demons, the children are shunned by their parents, scorned by their villages and rejected by society. Rescued by Sabriye Tenberken – a blind educator and adventurer who established the first school for the blind in Lhasa, the students invite the famous blind mountain climber Erik Weihenmayer to visit their school after learning about his conquest of Everest. Erik arrives in Lhasa and inspires Sabriye and her students Kyila, Sonam Bhumtso, Tashi, Gyenshen, Dachung and Tenzin to let him lead them higher than they have ever been before.
The resulting 3-week journey is beyond anything any of them could have predicted.
Diversity Film Festival
WSU Vancouver
Administration Building, Room 110
14204 NE Salmon Creek Ave.
Vancouver 98686-9600
360-546-9788

View Larger Map