For the full story, watch the video above.
Remember 'The Little Shop Around the Corner' in 'You've Got Mail'? Everyone who lived in the upper west side knew about that little book store. Waddell Woodworking, one of many home-based businesses is located in North East Vancouver on 39th street. There you will find Holly Waddell operating her small business out of her garage since 2010. Her specialty is creating small garden beds and planters using locally grown materials.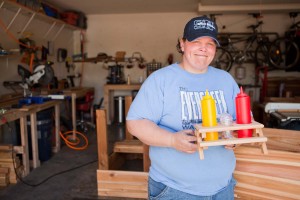 For Waddell, woodworking began as a family hobby that eventually turned into a full time job.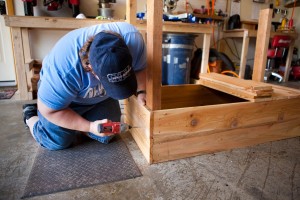 With trial and error Waddell started creating products that could be used around the home. It wasn't long before people began asking to buy her creations.
This "little shop around the corner" has grown significantly since advertising on free services like Craigslist and Facebook. Waddell Woodworking's Facebook page offers more than just wood products. There you will find numerous tips on gardening gleaned from customers, friends, and personal experience. Waddell's goal: "That my customer is happy and if they are not happy, I will fix it!" Planting season has begun, so if you are looking to support a local business with extremely competitive prices and optional delivery, check out Waddell's craftsmanship .