After attending a "Stand up for Religious Freedom" rally, Ridgefield resident Lisa Schmidt was inspired to display a commercially produced sign in her yard advocating religious freedom. Little did she know that she would be challenged by the Mt. Vista Home Owners Association to remove it from her property. The HOA felt they had the right to request immediate removal or apply a $50 fine because her sign did not meet the criteria set out in the HOA handbook. Frustrated that the family essentially signed away their constitutional rights when they moved into the suburb, Lisa added more political signs to her yard. Lisa then enlisted the help of attorney Richard L. Mast, Jr. of Liberty Counsel and Senator Don Benton who previously drafted the Washington State law regulating home owners associations.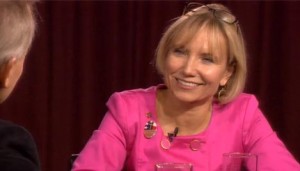 Lisa has stirred up local attention with an article in the Columbian and interview on KATU News.
Throughout the process of researching HOA, State, and Federal regulations, Lisa's children asked, "are we breaking the law?".
David Madore sat down with Lisa for a video interview, at one point stating "Courageous leadership starts at home!".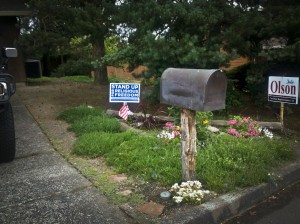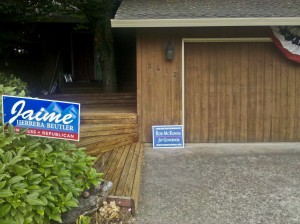 Legal Documents:
Letter from HOA to Lisa Schmidt
Mt Vista HOA Handbook (HOA Covenant and Conditions)