The magical wardrobe-without-boundaries world of Narnia has thrilled generations of readers.
Now the seminal work of C.S. Lewis has been adapted with original music and new adventures, and is being presented to Vancouver audiences by the Christian Youth Theater.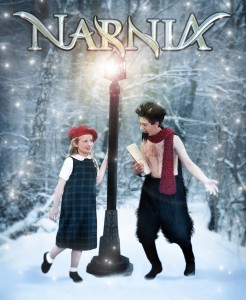 Starring in the production as Lucy Pevensie is Myah Carley, an 8-year-old third grader at Cedar Tree Classical Christian School. Myah has taken acting classes at Northwest Children's Theatre and participated in CYT's "Our Gang" showcases.
The unselfish faun Mr. Tumnus is portrayed by Cole Petersen, a 12-year-old 6th grader at Vancouver School of Arts and Academics. Cole also is alternate on the 2012 Vancouver East Improvathon Team. He is in his fifth production at CYT.
CYT's Narnia
When: March 2-11
Fridays at 7 p.m.,
Saturday, March 3 at 7 p.m.
Saturday, March 10 at 3 and 7 p.m.
Sundays at 2 p.m.
Where: Fort Vancouver High School
Tickets: Advance purchase adult tickets, $12
Youth, senior and group tickets, $9
Family Day tickets for March 3, $9 in advance
Tickets & more info: www.cytvanport.org, call 360-750-8550 or email info@cytvanport.org