Waking up to a disaster is the last thing any of us want to think about, but Cheryl Bledsoe does it every day. Bledsoe is division manager at the Clark Regional Emergency Services Agency (CRESA).
"CRESA provides support and coordination through our 911 call center and emergency management services to crisis situations throughout Clark County," says Bledsoe.
Bledsoe and the rest of the emergency management groups across the county, state and nation are encouraging us all to think about disaster scenarios now and prepare for them as part of National Preparedness Month.
This year's theme "Time to Remember, Time to Prepare" is a reminder of the 10-year anniversary of Sept. 11, one of the biggest tragedies in recent history. National Preparedness month was launched in 2004 by President George W. Bush. After 9/11 the government stepped up its efforts to encourage all citizens to prepare for disaster situations in their area.
As a participating organization in Preparedness Month, CRESA is hosting events throughout the month of September. "We are hosting an open house at CRESA on Saturday with tours of 911 and our emergency operations center and free hot dogs, pizza and other food donated by community sponsors," says Bledsoe.
CRESA is located at 710 W 13th St., Vancouver. Other Preparedness Month events include: 16 table events hosted by Clark County Citizen Corps volunteers at Clark County Libraries:
Also a Public Safety Complex Open House, Saturday, September 17 noon – 4pm, 505 NW 179th Street, Ridgefield. with police dog demonstartions, auto extraction by fire personnel, kids activities, free food and more.
If you find that you can't attend the events there are online activities like the Online Preparedness Challenge called, 30 Days 30 Ways. The challenge is each day a small preparedness task for people to complete for points. The tasks shouldn't take more than a few minutes including your time to fill out the form saying you completed the task. There are prizes for the top 10 players that include gift cards to Barnes & Noble and See's Candies and a copy of "The Survivor's Club" by Ben Sherwood.
Bledsoe encourages everyone to play the online preparedness challenge, and says, "You could probably do all the tasks in an hour if you wanted to." Last year 600 people played the game from 29 different states.
When asked the one thing that everyone should make time to do this month, she said, "Make sure your family has a plan to contact each other in an emergency." Bledsoe went on to say that being in an emergency situation could feel very isolating. She explained that families should have multiple ways to reach each other.
Families can work with their school's or day care's emergency plan and work out who an out of area contact would be. She also stressed that people should make sure everyone has the out of area contact number and the contact number knows what his or her role is in an emergency situation.
Bledsoe reminds us, "Making sure you know to who to communicate in a variety of ways is one of the most powerful things you can do."
---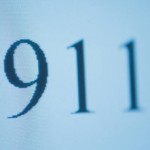 Share your story with COUV.COM.
Email us at contact@couv.com or
call our message line 360-524-2444