Podcast: Download (Duration: 3:04 — 3.5MB)
Towering fir trees, blue sky, the taste of corn on the cob, and the smell of fresh caught, baked salmon marked the recent gathering of a group of Clark County residents. During the after dinner conversation they shared their thoughts and memories on the 10th anniversary of 9/11.
Susan and Pete Meadows were deep in the heart of California visiting their daughter and delighting in the antics of their nine-month old twin granddaughters. Susan came home early, but Pete stayed behind with plans to fly out later.
Wayne Pueshel talks over background music to explain how 9/11 changed how he views people
Doug Van Ness watched the event unfold on TV and was left with a lingering distrust. "I think it really damaged this country."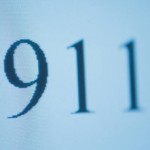 Share your story with COUV.COM.
Email us at contact@couv.com
or call our message line 360-524-2444
CREDITS
Audio captured by Carol Doane
Audio edited by Miles Burnett