Vancouver fitness company Nautilus Inc. reported that a New York investor and his wife purchased a 5.4 percent stake in the company for $3.5 million.
Norman H. Pessin spent about $3.2 million and his wife Sandra spent about $326,000 in the deal. Both used personal funds to buy the shares, according to documents filed with the U.S. Securities and Exchange Commission.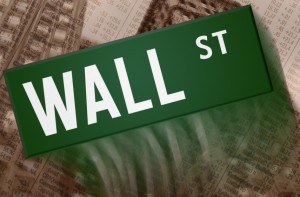 Pessin, who is retired, formerly worked in asset management.
Nautilus, which is headquartered at 16400 SE Nautilus Drive in Vancouver, was founded in 1970. In 1986 it became Bowflex of America Inc. In 1997 the company changed its name to Direct Focus Inc. and in 2002 became the Nautilus Group Inc., buying the Stairmaster brand and other assets.
The company's shares (NYSE:NLS) have traded from $1.32 to $3.45 over the past 52-week period. Shares closed the day Wednesday at $2.78.
In January the company said it expected to see sales of about $60.3 million in the fourth quarter, up 12 percent from the same period last year. For the full year 2011, Nautilus expected sales of about $180.7 million, up 7 percent from the previous year.