The City of Vancouver has tabled plans to offer Frito-Lay a three-year water bill credit worth $585,000 at its Vancouver plant. The decision represents a reversal from only two weeks ago, when city staff recommended that the Vancouver City Council grant a three-year extension to a $1.4 million contract the city has held with Frito-Lay since 2002.
"We want Frito-Lay to be successful, but this might not be the best way to do it, because we need to balance the success of that business…with what is healthy for the whole rate payer system," said Vancouver City Manager Eric Holmes.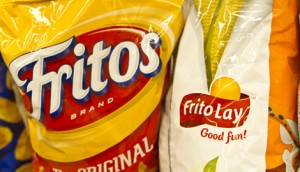 "The Frito-Lay plant, located at 4808 NW Fruit Valley Road, is one of the city's largest water users. Vancouver originally crafted the contract at a time when the plant was considering major cost containment efforts, including the construction of a private well that would have left the city with $425,000 less water revenue.
The city, in turn, offered a total of $1.4 million in water credits over 10 years if the plant remained on the city's water system, paid a $700,000 lump sum up front, and committed to investing at least $9 million in plant improvements and employee programs.
Frito-Lay agreed to do so, using the savings it would get from not building the well.
As it turns out, Frito-Lay has invested $40 million in the plant since then and plans to spend $15 million more on a new automated packaging system. Average salaries at the plant have increased from $33,000 to $43,000 over the same period, according to Vancouver officials.
When staff from Vancouver's Department of Public Works originally recommended the contract extension, they said it was vital to show community support to Frito-Lay's parent company, PepsiCo. With more than 30 plants nationwide, individual plants essentially compete with one another for corporate investment.
Vancouver's Business Development Manager Alisa Pyska argued that the water credit would send an important message that city wanted the 500-employee plant to remain viable. The three-year extension – worth $195,000 in credits a year – assumed Frito-Lay would pursue aggressive water conservation measures that would essentially cancel out the water credit by 2014.
"We've had a great relationship with Frito-Lay already and they've gone above and beyond our original understandings of the agreement," said Pyska.
According to Frito-Lay spokesperson Aurora Gonzalez, however, no harm has come from the city's decision and the partnership remains strong.
"We have the same interests at heart," she said. "We are committed to staying in Vancouver and having the plant remain a good member of the community. Everyone has the same net goal."
Gonzalez said Frito-Lay is still committed to bringing new automation to the facility without cutting jobs. Existing employees will receive training to operate the new machinery.
"We don't anticipate any [job] reductions," Gonzalez said.